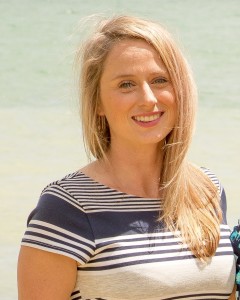 Qualifications
Registered Psychotherapist (PBANZ)
Bachelor of Arts Psychology and Sociology
Graduate Diploma Psychosocial Studies
Masters of Psychotherapy
Certificate in Dialectical Behavioural Therapy Skills (DBTNZ)

Experience
I have experience working with a wide range of problems, issues and diagnoses, including all aspects of relationship difficulties, interpersonal struggles, grief and loss, depression, post/pre-natal depression, anxiety and trauma.
Also for the past five years I have developed and run a successful Dialectical Behavioural Therapy Skills group in a variety of community based facilities.
Specialty
I specialise in working with people to develop a strong sense of self and understanding any recurrent negative patterns, which get in the way of living a full and successful life. These include, but are not limited to, anxiety, stress, family dynamics, post/pre-natal depression, trauma, sexual-abuse and identity issues.
Approach
My approach is interpersonal psychotherapy with some interpretive qualities. This involves working together to develop a strong working relationship that can encourage the onset of new growth and learning.
Contact:
Email: aimi@shoretherapy.co.nz
Phone: 021 038 9223 or (09) 478 9223
Online Bookings: Click Here
Shreena Hira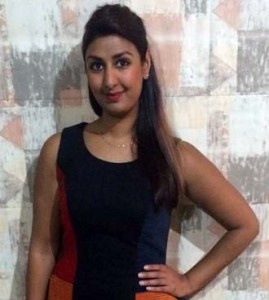 Qualifications
 Bachelor of Science (Psychology and Biological Sciences)
Master of Science (Psychology)
Postgraduate Diploma in Science (Psychology)
Postgraduate Diploma in Psychological Practice
Member of NZPsS, ICJFP, ANZATSA
New Zealand Registered Psychologist
Experience
I practice as a psychologist with experience working with children, youth and adults over a wide range of cultures and backgrounds. I am able to work with a range of difficulties including, anxiety, depression, post traumatic stress, health related issues, behavioural problems, and relationship difficulties.
I have experience in individual therapy, youth and adult group therapies and family therapy.
Specialty
I specialise in psychological interventions based on evidence informed models of therapy. I have experience working across behavioural and emotional issues and experience working with individuals experiencing psychological problems related to physical health conditions. I have a particular interest in anxiety and depression.
Approach
I work from principles of psychological theory and am proficient in approaches such as Cognitive Behavioural Therapy, Acceptance and Commitment Therapy, Dialectical Behavioural Therapy, Mindfulness based interventions and Behavioural Therapy. Interventions are usually short to medium term and are tailored to suit the client and presenting needs.
Contact:
Email: shreena@shoretherapy.co.nz 
Phone: 021 766 442
Online Bookings: Click Here
Locations
Our therapists cover locations all over New Zealand including Auckland, North Shore, Wellington, Whangarei, Christchurch and Hamilton. They are available for sessions in the office or alternatively via Skype online if you are not able to make it in. Head to the Contact Us page to get in touch and we can guide you from there.