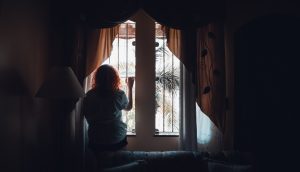 In 2018 a US National Survey announced that loneliness has reached an all time high. Nearly half of the participants reported feeling alone all or most of the time, even when in relationships. With the recent global COVID-19 pandemic and lockdown being enforced to all our citizens, social isolation is something we all may have to face. So, it is best to understand the impact that social isolation can have on us, and what we can do to combat this.
It has been identified by the American Psychological Association that loneliness and social isolation has severe health and psychological risks. Lack of social connection impacts us as much as smoking 15 cigarettes per day, or having a severe alcohol dependence, and is twice as harmful to our physical and mental wellbeing as obesity. It is so serious that Loneliness is known to increase your risk for premature mortality.
So how does Loneliness and Social Isolation Affect us?
There is evidence that social isolation and loneliness has been linked to the below adverse health issues:
Sleep Disturbances – such as too much sleep, or not enough sleep.
Increased Depression
Increase Stress and Anxiety
Impaired Executive Functioning – issues in the below areas.

Planning and organization
Flexible thinking
Performance
Multi-tasking
Problem solving
Self-awareness
Social interactions
Motivation
Appropriate behavior
Emotion control
Concentration
Comprehension

Poor Cardiovascular Function
Impaired Immune System
Increased Risk of Premature Death (50% in some populations)
Increased Risk of Stroke (30%)
Increased Risk of Developing Heart Disease (30%)
Increased Risk of Dementia (40%)
How do we combat Social Isolation?
Other than the above issues with social isolation and loneliness, the forgotten problem is that, the longer we go without social interaction, the harder it is for us to reinsert ourselves into it. We become so used to our own time, our own company, that being around other people and being expected to meet their social needs can feel exhausting and overwhelming. While this is the case, we need to try to push ourselves into slight discomfort in order to reach out to those around us.
In this scary time, by reaching out to another person, or a help line, it may not only help you – but also help someone who is also feeling overwhelmed or isolated. If you can't reach out to friends and family over the phone, Skype or FaceTime, but still need to talk, try the support lines at the bottom of this page which are open and available 24/7.
Some Tips to Get Through Isolation:
Use technology such as video call apps (WhatsApp/Skype/Snapchat/FaceTime) to keep in touch with family and friends
Try and remain in as much of a routine as possible – Have a wake up time, organise an activity each day, get dressed and showered (do not remain in your pyjamas). If we maintain some sort of routine, it helps us feel more in control which helps us feel less anxious. If we feel out of control, we feel chaotic.
If you are working from home, try to make a space completely separate from the rest of the house (and outside your bedroom) where you can 'go to work'. This will help you psychologically put barriers in place so that work stays at work and separate from home. Wearing work clothes while in work mode can also add more of a separation.
If you have children, while there is a focus on children still having to 'learn' while at home, the priority is that you and your children stay safe – which includes mentally safe. Finding activities or projects around the house that the kids can get involved in can be really helpful to quell the boredom.
Find activities to keep you occupied, like learn a new skill – painting, knitting, gardening, weight training etc.
Remember, this is going to be hard, it is okay to feel worried, overwhelmed, grumpy. When we get stressed, we flick into our primitive brain, and we struggle to connect with the rational part of the brain so we can feel a bit chaotic. It is important to take a moment, take a deep breath and mindfully focus on something in your environment.
If you feel you are not coping, it is important to talk with a health professional. For support with grief, anxiety, distress or mental wellbeing, you can call or text 1737 – free, anytime, 24 hours a day, 7 days a week – to talk with a trained counsellor.
Need to talk? – Call or text 1737
LIFELINE – 0800 543 354 or text 4357
Depression Line – 0800 111 757 or Text 4202
For more information on how to cope with COVID-19 and Social Isolation see below:
https://depression.org.nz/covid-19/
https://www.health.govt.nz/our-work/diseases-and-conditions/covid-19-novel-coronavirus/covid-19-novel-coronavirus-health-advice-general-public/covid-19-taking-care-your-mental-wellbeing
Above all, Stay Safe.