Recognizing Anxiety
Experiencing some anxiety in stressful situations is normal and healthy. Anxiety triggers the physiological and psychological mechanisms that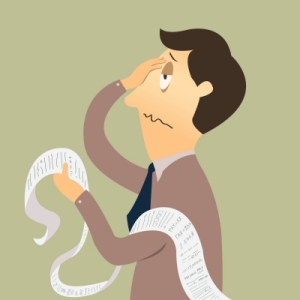 prepare our mind and body to respond to threat or danger. Our attention becomes focused on figuring out the fastest possible escape route, while the rush of adrenaline into the blood stream enables us to run (or react) faster. In other words, we try to escape the threat both mentally and physically, which is helpful in a dangerous or life threatening situation.
These mechanisms become less helpful however when we experience anxiety in situations that are not normally threatening or dangerous. When the feelings of anxiety are excessive they interfere with our normal functioning.
Since everyone experiences anxiety to some degree it is not always easy to recognize if or when it becomes problematic. Further, symptoms can be quite varied since we all have individual differences. Listed below are some commonly recognized symptoms. This list is only a guide and not designed to provide diagnosis. Anxiety symptoms can show up as physical sensations or effects, thoughts or behaviours. These include:
Chest pain or tightening of the chest
Racing or pounding heart
Shortness of breath
Dizziness, shaking, trembling
Nausea, stomach pain and/or diarrhea
Repetitive or obsessive thoughts
Catastrophizing, i.e. snowballing thoughts or thoughts that escalate
Withdrawing from or avoiding situations that may trigger stress, for e.g. avoiding social situations or public places
Experiencing these symptoms on a regular basis can not only be scary but it can impair our functioning significantly. Recognizing when anxiety has become a problem is the first step to getting the help you need. Seeking help from your GP initially is a good idea, so you can rule out any medical causes. If you find yourself worrying excessively, or feel your anxiety may be preventing you from functioning in a healthy way don't be embarrassed or ashamed to talk about it. Share your concerns with friends and family. You'll often find that there are others who can relate to what you are going through.
However, if you would like to speak with a professional, you can contact one of the registered Psychotherapists at Shore Therapy.
Reference:
Rau, S. (2013)
Foreman, E; Elliot, C & Smith, L. (2011)
Image courtesy of "jesadaphorn"