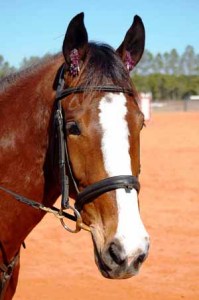 Equine Assisted Psychotherapy is a form of therapy that uses interactions with horses to encourage emotional growth and learning. This means that clients learn about themselves and others by participating in activities with the horses and then process their thoughts, beliefs, behaviours and patterns. This approach is based on the idea that clients have their own answers and that they have the ability to overcome their struggles and find healthier solutions when encouraged and given the opportunity. Equine Psychotherapy is a collaborative therapy, where the client, a therapist and a horse specialist all work together. The horse therapist is someone who has spent a number of years working with horses and is well accustomed to identifying horse behaviour. This is so that safety for all involved is a number one priority.
Why Horses?
Horses are used rather than other animals because they are large and powerful, which often creates anxiety and fear. By using horses it offers a natural opportunity to face this fear and develop confidence when this fear is overcome. It is also thought that as a horse is a social animal, much like humans, they have a defined place in a hierarchy and prefer being with their peers. Each horse has his/her own individual personality and mood which suggests that what may work with one horse may not work with another. This could also be said for humans!
If you want to know more about Equine Assisted Therapy then stay tuned as we are creating a 4 part mini series on this topic. If you want to explore Equine Assisted Therapy in more depth and think it may be something you are interested in doing please Contact Us to discuss in more detail as we have the capacity to perform these sessions via our partners.
Image courtesy of "dmrpi"