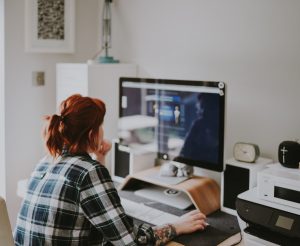 After the much-anticipated Festive Season and the joy of the school holidays comes to an end, the first day back at work starts to loom. Many of us start to dread going back to the daily grind up to a week before our first day back which often impacts our final week of holiday. Stress levels often rise, sleep deteriorates, we feel depressed and we begin to wonder how we can better manage our work/life balance from this point on. We have all done the 'New Year, New Me' resolutions only to have it fail two weeks into January. So below we have put together some easy tips on how to create a better work/life balance so we can take a little of our holiday lifestyle into our work life.
Organise or research something fun to look forward to.
This could be the next holiday, a short weekend away, a festival or concert. But by having something positive and exciting to work towards can give us the motivation to get back into the swing of work-mode. It also removes the monotony that most of us experience in the routine of work and offers up something fun to day-dream about or secretly use the work computer to plan out.
Finish work on time.
Plan your day so that you can finish work at your scheduled time, this means you can take advantage of the late summer nights and still have a social life that doesn't feel too exhausting. Mid-week picnics, movies in the park, an evening fish or meeting friends/family for an after-work drink can help section your week into small bite-sized chunks.
Keep Phone Free after work.
Usually on holiday our phone or device use deteriorates as we spend more time interacting with those around us or enjoying our holiday environment. When we return to work, we usually also return to checking our emails, constantly calling or texting people and end up never putting our work away. By keeping our device use to a minimum like when on holiday we can reduces stress, increase connections with others and overall feelings of happiness.
Maintain a healthy sleep routine.
While we are holiday we tend to sleep much better, mainly because our stress levels are reduced. We use our energy productively, we are socialising more and we spend more time managing our own needs. However when we return to work  this all goes out the window and we rely on caffeine to keep our eyes open during the day. Developing the below routine is very beneficial to increasing health sleep habits and if done for 21days can increase quality and quantity of sleep. Check out our article on Sleep Routines